Happy New Years fans!!! I hope the holidays were great for everyone. As for myself I have been busy working on some art works over my break from teaching. My focus so far this 2017 has been in landscapes and the nature around us.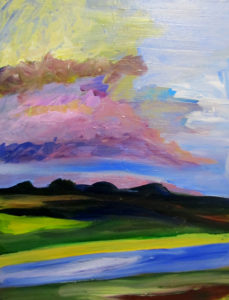 The landscape around us can change quickly from storms coming in to the ending of the day seeing a sunset. Nature is powerful and can be shown in different aspect. I aim to take investigate further into nature and color symbolism surround around nature. I hope everyone enjoys these two works in progress!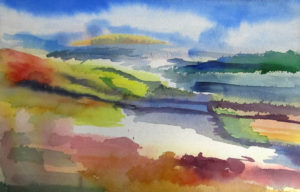 As I finish up my break and start back teaching next week I look forward to sharing new ideas and inspiration not only with my students but also with my fans. Go outside and enjoy nature my friends! Happy art making!