Teaching is one of my main passions in art. I have had an opportunity to teach drawing classes to older adults this past fall. Some students came in with experience and others came in wanting to learn how to draw for the first time ever. To say the least, the excitement those students had for the class was awesome!
Here are a couple of their pieces they did during my course for five weeks: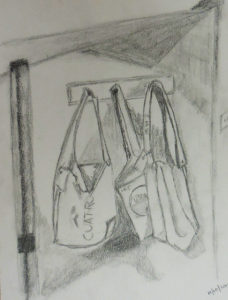 A drawing the students work on at Picasso Coffee Shop in Main Street St. Charles, MO.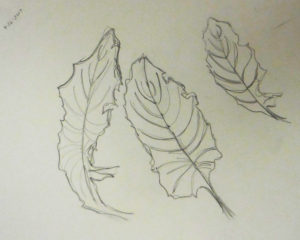 . A series of contour line leaves study.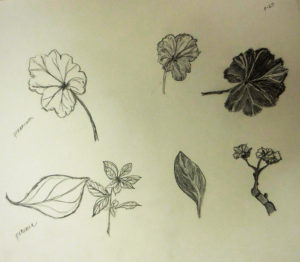 Another series of contour line leaves study.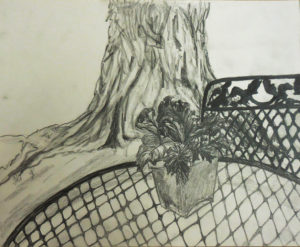 Drawing from the backyard of creator's house, focusing on emphasis and value.