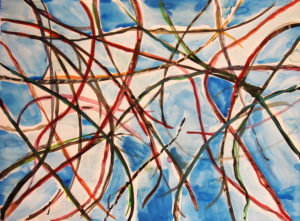 Broken Scope, Ink and Paint on Paper, 22X30″, 2017
Welcome to my website Angela Art Studio!
Check out my Personal and Student work Portfolio to see what has been created by me and students who have studied underneath me.
Bookmark this page under: https://angartstudio.com/ in your favorites bar!

Keep up to date with all my art happenings!
If you have any questions about my work please contact me.